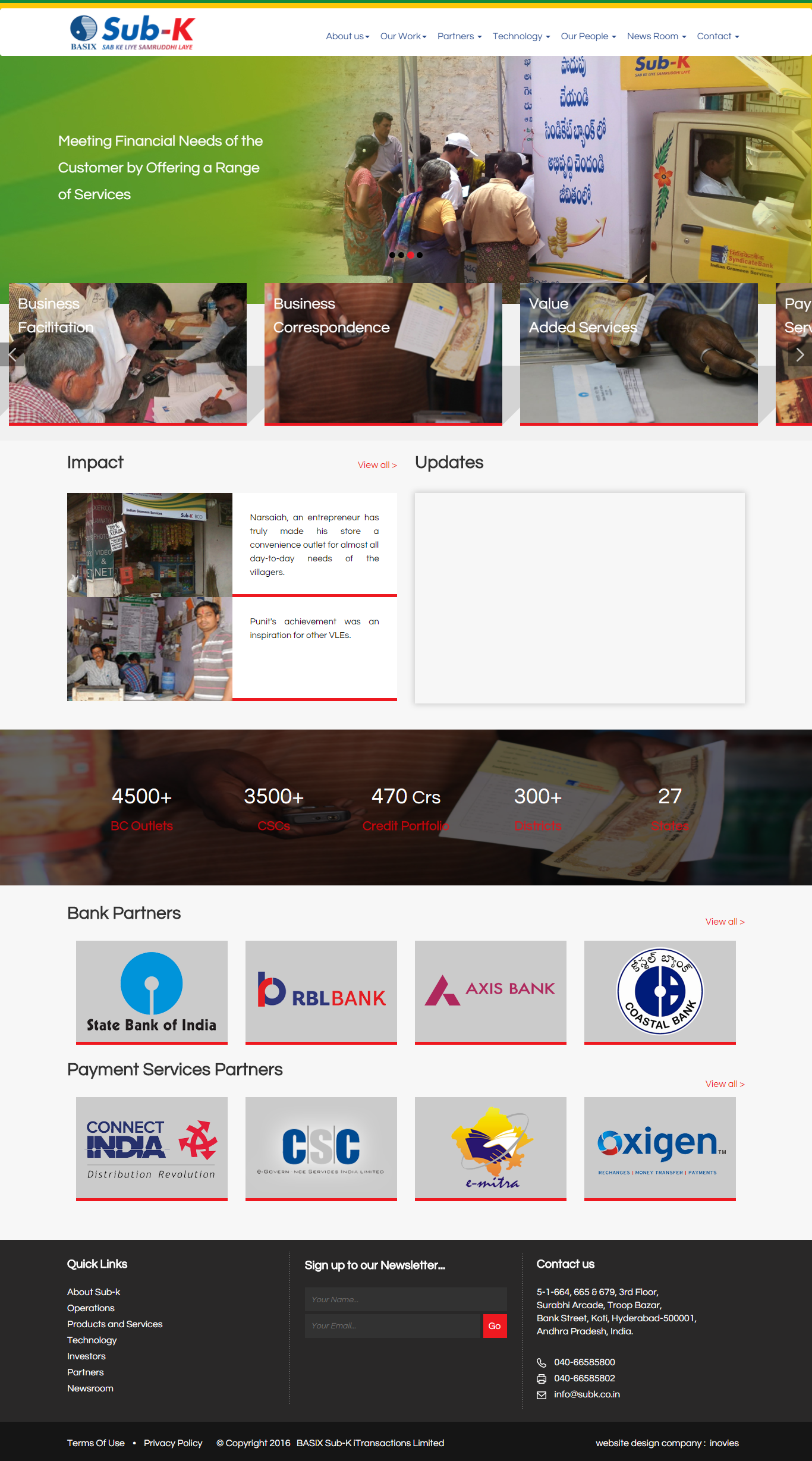 The Brief
Sub-K means "for everyone" in Hindi language and below "one thousand" in English , indicating touch points within 1,000 meters distance, offering transactions of less than 1,000 rupees , providing access to less than 1,000 households at a cost of 1,000 paisa.
Basix Sub-K iTransactions Ltd., is a subsidiary company under BASIX Social Enterprise Group, started in 2010 with a vision to provide technology enabled transactional platform to the unbanked population.
Sub-K operates, manages, and controls inclusive transactions on end-to-end basis through recruiting, training and equipping local entrepreneurs as Business Correspondent agents who serve as human ATMs at the last mile of connectivity between the Bank and the end consumer, through mobile/kiosk based technology.